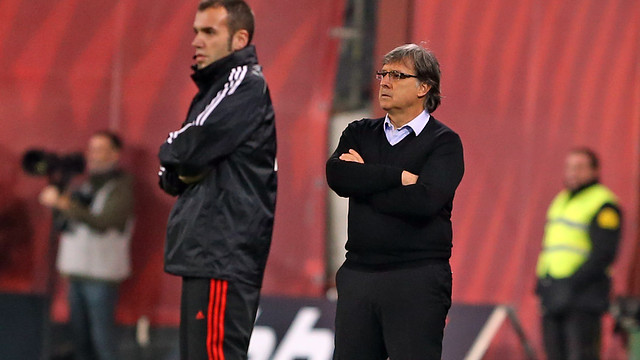 For the boss: "we were the better side until the 70th minute – we were good in the first half"
"We aren't used to losing – particularly not two in a row"

In his press conference after the team's 1-0 defeat at San Mames this evening, Gerardo Martino insisted that "we were the better side until the 70th minute. What really hurt us was their goal because we had had moments of control and some penetrating attacks".
Martino admitted: "we aren't used to losing – particularly not two in a row. We had been looking to put things right after the defeat in Amsterdam. I think things would have been different if we'd scored first – it would have been a different game- We had plenty of opportunities to score".
Finally, Martino made clear that: "this team know what they have to do and how we have to play. I thought we saw a good Barça tonight, we came out well from the back – we knew that Bilbao would come out and press us".