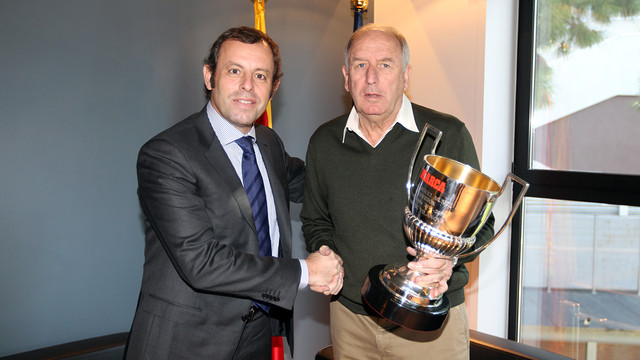 The President was accompanied by Carles Rexach, who had collected the 'Marca' award last Monday in Madrid
Last Saturday, President Sandro Rosell and Carles Rexach handed over the Miguel Muñoz trophy as best coach for the 2012/13 season to Tito Vilanova, the award that was won in the Trophy Gala of the newspaper 'Marca'.
The award had been picked up by Rexach, advisor to the presidency, in the event held in Madrid last Monday, and on Saturday it was presented to the former Barça coach in a private ceremony.
Tito won the award in recognition of the League Title that Barça won last season, with a total of 100 points, 15 points more than the runners-up
.