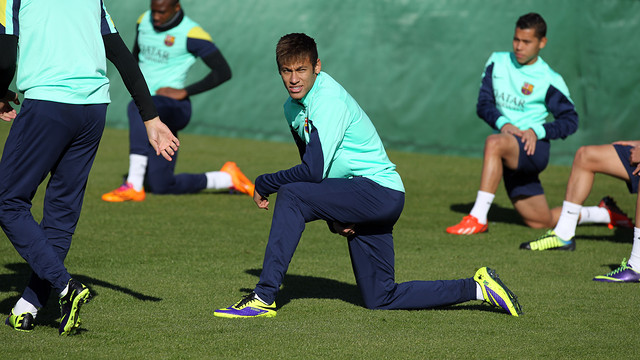 The players exercised at the Club's training grounds this morning, directly after flying back from Cartagena
Following Friday's Cup win, the players spent the night in Cartagena before flying back to Barcelona on Saturday morning. They went straight to the training grounds from the airport for the last training session of the week. The session focussed on recovery exercises for the players who took part in yesterday's match. The seniors were joined by Sergi Palencia, Pedro Godoy, Maxi Rolón and Ondoa from the youth team.
Tata Martino has given his players the day off on Sunday and the next training session will be on Monday at 11 am at the Ciutat Esportiva. The next match is on Wednesday against Celtic in the Champions League.