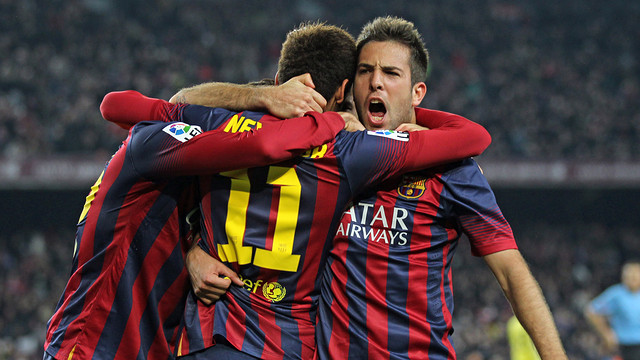 Barça have beaten the record set by Real Madrid between 1987 and 1988 for most weeks on top of the Spanish League.
FC Barcelona set a new record this weekend making it 54 weeks on the run as league leaders. With the win over Villarreal, Barça stay top of the table on goal difference above Atletico Madrid, who beat Valencia 3-1.
The 54 consecutive weeks as leaders beat Real Madrid's record set between the end of the 1986/87 (15 rounds) and 1987/88 ( 38 rounds). Barça's run began last season following their 5-1 win over Real Sociedad and they began this year's campaign with an equally convincing 7-0 win over Levante to start the season in top spot. In all, the team have occupied the top spot for 16 weeks this season to add to last year's 38 weeks.
The team can extend their record this weekend, when they take on Getafe this Sunday at 17.00, before closing the first half of the season in the New Year with games against Elche and the crunch match with Atletico Madrid.