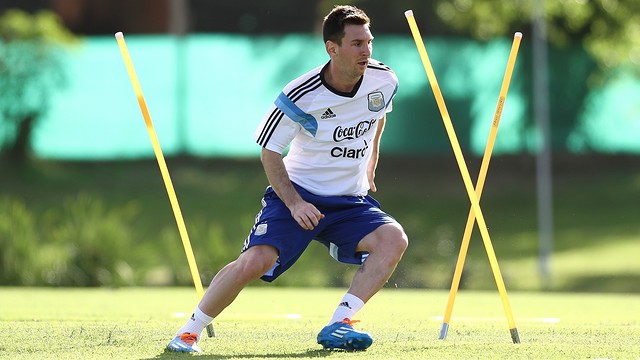 Doctor Ricard Pruna has travelled to Argentina to examine his progress and perform an echography
The physical examination and echography performed on Wednesday morning by doctor Ricard Pruna at the AFA facility in Buenos Aires have shown that Leo Messi is making good progress with his recovery from injury. On Friday further tests will be performed to establish when he can begin the third phase of his recovery programme.
Pruna, along with director of sport Andoni Zubizarreta, travelled to Argentina on Tuesday to get a first hand look at the progress being made by Leo Messi. The striker injured his hamstring on November 10 in Seville and since November 29 has been working on the second phase of his recovery programme in his home country.
He started working under supervision of doctor Daniel Martínez and kinesiologist Luis García, members of the medical team that works with the Argentina national team. He was later joined by FC Barcelona physio Elvio Paolorosso, as had originally been planned.