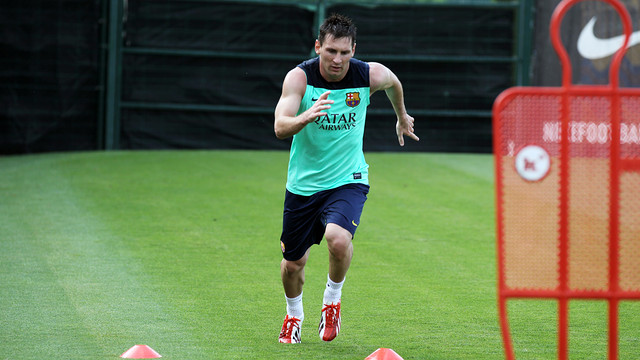 Tests conducted this Friday at AFA facilities confirm that the player has progressed past the clinical stage of his recovery
The forward will now focus on the third phase of his recovery programme, which focuses on physical conditioning
On Wednesday it was confirmed that Leo Messi's recovery was on track, and this Friday additional tests at AFA facilities confirmed that the Argentinian player has progressed past the clinical stage of his recovery. The player is now focused on the third stage of his recovery, which focuses on physical conditioning.
It's worth noting that doctor Ricard Pruna, as well as FC Barcelona's Director of Football Andoni Zubizarreta, travelled to Argentina on Tuesday to check in with Leo Messi. The forward sustained a hamstring injury on November 10 in Seville. On November 29 he travelled to Argentina to continue his recovery.
Zubizarreta plans to attend the Getafe-Barça match which is scheduled for this Sunday in Madrid (17.00). It will be FC Barcelona's final match of the year.