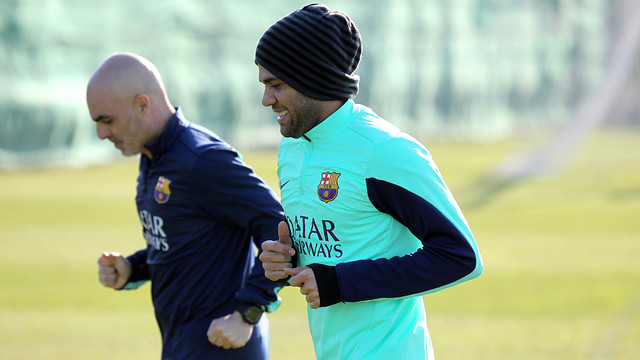 The full back is starting a new phase of recovery from his calf injury, whilst the team did some recovery work the day after the big win over Celtic
At training on Thursday morning Dani Alves started to do some exercising on the pitch, but not with his teammates. The Brazilian has begun a new phase in his recovery. It's worth remembering that Alves came back from the Brazilian national team tour, in November, with a calf muscle tear.
On the other hand, those who took part in the thrashing of Celtic, carried out some recovery exercises in the morning session at the Training Ground. Four reserve team players made up the group: Joan Roman, David Babunski, Pol Calvet, and Agostinho Ca.
The next first team training session will be on Friday morning, when Barça will be preparing for the league match on Saturday against Villarreal at the Camp Nou (20.00 GolT and Canal + Liga).