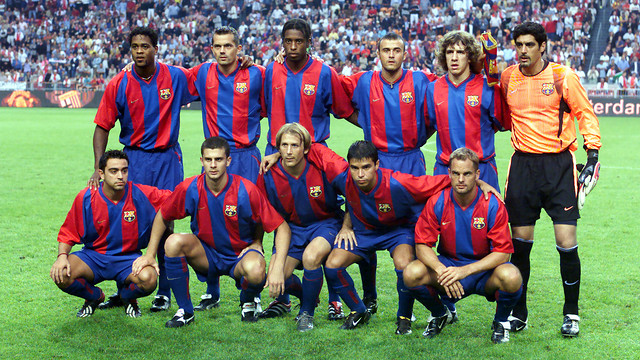 The two squad captains played against Ajax in a pre-season friendly in 2002
FC Barcelona lost the game 4-3, with goals from Kluivert and Saviola (2)

This Tuesday's game against Ajax in Amsterdam will no doubt bring back memories for the two squad captains Carles Puyol and Xavi Hernández of the last time they faced the Dutch giants on their home turf – on August 4th 2002. both players were in the starting lie up and whilst Xavi played the full 90 minutes, Puyol was replaced by Gabri just past the hour mark.
After leading 1-3 thanks to goals from Kluivert and Saviola (2), Barça went down 4-3 after a great Dutch comeback.
The Ajax team featured Richard Witschge and Zlatan Ibrahimovic and was coached by Ronald Koeman. All of whom had had or were to have a connection with the club.
The match was part of the Amsterdam Tournament, which also featured Parma and Manchester United. Barça finished runners up to Ajax after beating the Italians 2-4.