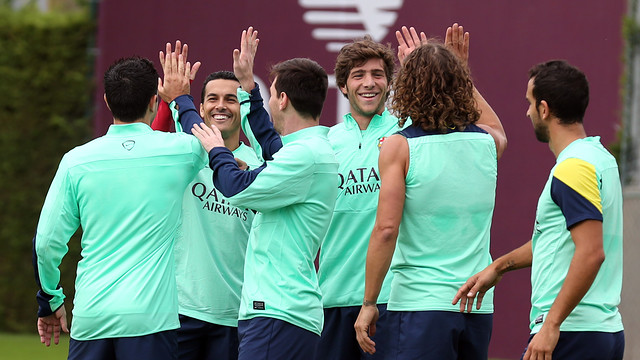 The first team was back at work today after taking Sunday off, but Piqué and Adriano were absent
Carles Planas and Denis Suárez of Barça B also participated
FC Barcelona were back at work today after taking Sunday off. On Monday at the Ciutat Esportiva the first team players were also joined by Carles Planas and Denis Suárez of Barça B.
However, neither Gerard Piqué nor Adriano Correia were involved. The former is following a specific programme, while the latter worked out in isolation. Adriano is still struggling with his left hamstring and sat out the Espanyol match as a precaution.
Back on Tuesday
Tata Martino will be calling his squad together for the next time on Tuesday at 19.00, this time in the Camp Nou. This will be the penultimate session before Wednesday night's Champions League clash with AC Milan (20.45).