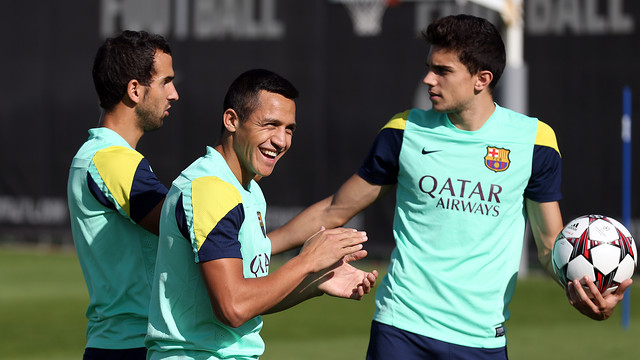 After beating Espanyol on Friday night, the team trained this morning and now has the rest of the weekend off
Barça are in the unusual situation of having played their weekend fixture on Friday night, meaning they have the rest of the weekend off. After the narrow win in the derby with Espanyol, the squad met on Saturday morning in the Ciutat Esportiva for a recovery session for the players that started the night before. The players were also joined by Patric of the reserve team, while the injured Adriano worked out on his own.
The session over, Tata Martino announced that the players can take the rest of the weekend off and won't be required back until Monday, when work begins in earnest on preparations for Wednesday's meeting at the Camp Nou with AC Milan. After three hectic weeks with plenty of fixtures and no time for rest, the players can finally enjoy a well-deserved break.