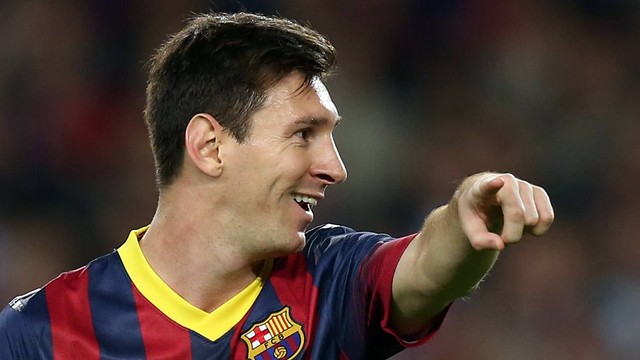 "Messi hasn't returned because he never left in the first place," says Mascherano on the Argentinian's two-goal performance against the Italian team
Questions raised by the press about FC Barcelona's style of play and particularly Messi's ostensible crisis given his recent four-match goalless streak were, in part, answered on Wednesday when Tata Martino's men took on AC Milan at the Camp Nou.
After Barça's 3-1 victory over the Italians, Mascherano told 8TV that "Messi hasn't returned because he never left in the first place," when asked about the forward's two-goal performance. The reconverted center back went on to address the debate hovering over FC Barcelona's style of play: "This is an issue because we have to compare ourselves to the team that won six titles in one year. I understand these debates because one of the best things about football is that we all get to have an opinion. But I do take issue with being belittled." Mascherano concluded by saying that the team "has room to grow and can play better."
The Madrid-based daily Marca also took note of Messi's performance as it led with the headline "Messi crises are a breath in length" after Wednesday's victory. "He's still not at his top level, but he's showing symptoms of recovery and that's all he needs to decide games … Messi led the Blaugrana to victory over Milan."
ESPN's Shaka Hislop follows suit: "Some in the media were saying that Barça were in crisis, they had not been playing that well and Lionel Messi hadn't scored in four games. Keep in mind that they haven't lost a game this season, and how does a four-game scoring drought translate to a crisis? I'm not really certain."
The former goalkeeper is echoed by his ESPN colleague, Dermot Ledwith: "Zero goals in four games since a return from injury was described as a slight dip in form by some, while others, mostly in the Spanish capital, called it a crisis. Just how anyone who has now hit 65 goals in just 82 Champions League games, only six fewer than Raul at the top of the list, can have a crisis is anybody's guess."
The columnist also notes that the forward's recent string of injuries have impacted the player's consistency on the pitch, but "a crisis it never was" he concludes.