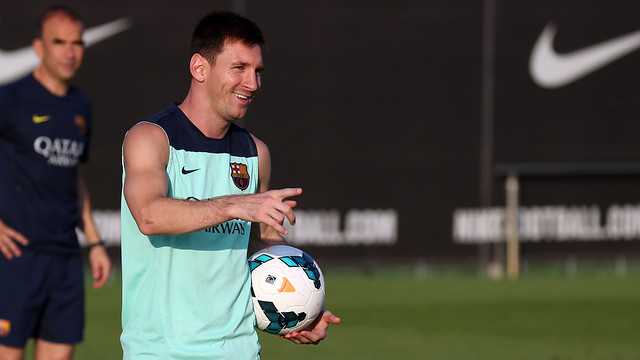 Friday's training session produced the amazing image of Leo Messi heading the ball into a basket after combining with Mascherano
We thought we had seen it all from Leo Messi. But the Argentinian continues to surpass even his own extraordinary self. He displayed his latest skill in training on Friday in a game in which the players had to head to head the ball back and forth without it touching the ground, and then try to head it into a basket.
Playing with Javier Mascherano, Messi followed a series of headers by nodding the ball with stunning accuracy into the backboard and into the basket, with an astonished Tata Martino watching on.