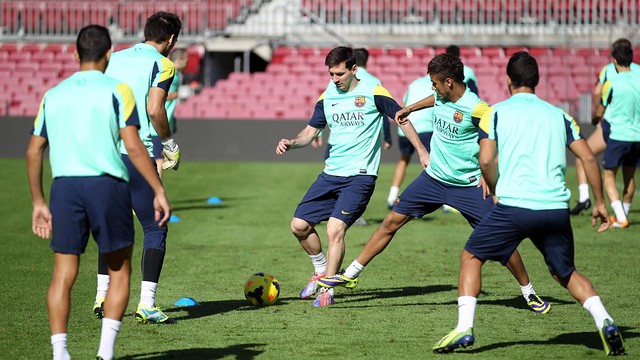 The 19 players picked for tonight's derby with Espanyol have worked out in the Camp Nou
Barça and Espanyol meet tonight in the Camp Nou (21.00, Canal Plus Liga and GolT). Before the game, the 19 players trained in what will be the venue for the match. It was a gently session, designed to fine tune their plans for the derby. Piqué has returned to a squad that is otherwise the same as the one that travelled to Vigo with the only absence of the injured Adriano.
After training, the players headed for Hotel Princesa Sofía, where they will rest before returning to the Camp Nou shortly before kickoff.