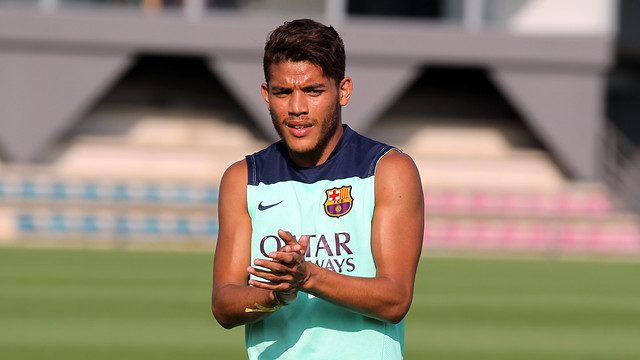 Dos Santos will be out for six months following today's operation on his right knee.
Jonathan dos Santos was successfully operated on this morning, following the injury to his right knee suffered in training last month. Doctors Joan Carles Monllau and Ricard Pruna carried out the operation with the assistance of Egarsat.
Dos Santos was injured in training on Ocytober 23rd and is expected to be out for about six months.