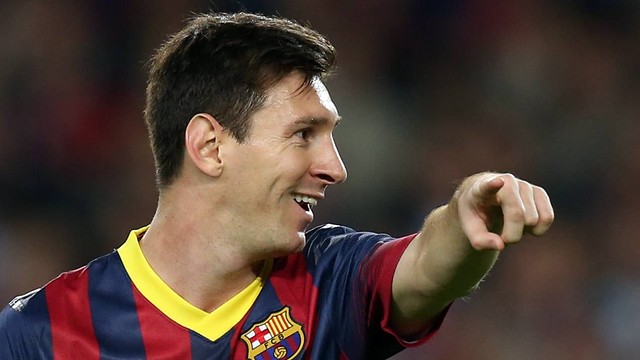 In an interview with Olé, Messi dismissed speculation surrounding his recent run of injuries.
World Number One hopes to return "when my body says it's okay"
In an interview with the Argentinean sports paper Olé, Leo Messi has insisted that his recent run of injuries is just down to "bad luck".
Messi admitted that his latest injury was a blow: "I feel sad – I wasn't expecting it and it's an injury that's come right after another one. I'm not worried though – it's just one of those things, there's nothing strange about it and no story behind it, A knock, a bad movement and I get injured ".
No regrets
Messi also dismissed speculation about his injuries being down to playing too many games: "it's not good to pick up an injury, but I wouldn't have done anything differently. I'm not the only player who plays a lot of games in a season. Whilst I'm feeling okay I'll play all I need to. I have no need to put any limits. Messi also has no problems with Martino's rotation policy: "when the boss wants to sub me, I'll come off and that's that".
Finally, the Barça number 10 is clear about his current recovery plan: "I'll be coming back when my body says it's okay".