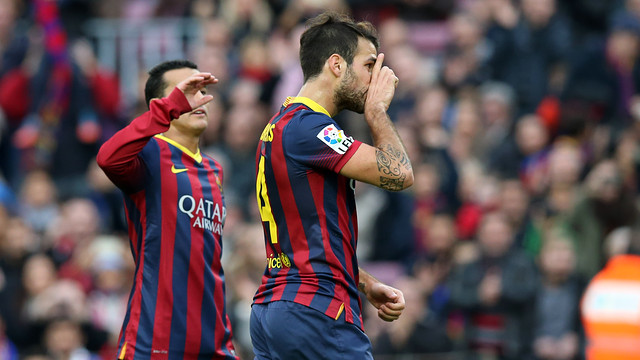 Cesc's goal for the second against Granada was their 2,500th in the league at the Camp Nou
During the same period, 772 goals have been scored by visitors

The goals against Granada mean that FC Barcelona have passed the 2.500 mark of league goals at the Camp Nou , with just 772 goals conceded. Cesc Fabregas got the 2,500th with the team-s second strike.
2,5 goals a game
The team has reached that total over 992 games, making it an average of 2.5 goals a game. 748 games have been won, 157 drawn and just 87 lost.
Including the league games played at Les Corts, FC Barcelona have scored 3,517 goals, with 1,015 scored and 361 conceded at the old ground, where 245 games were won, 41 drawn and just 34 lost.