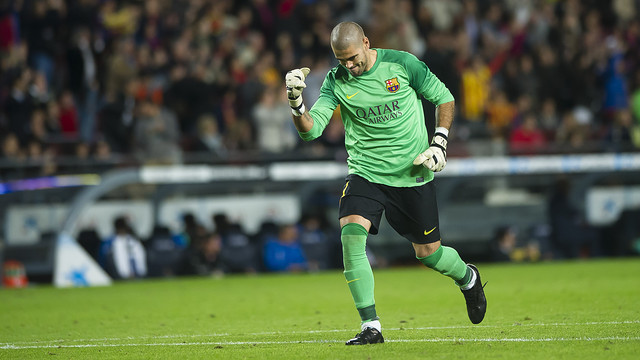 Barça are top of the league, and having little trouble finding the net this season
They have also conseded eight fewer goals than at the same stage last season
No team in England, Italy, Germany, France or Portugal has a better record on either count
Almost a third of the way through the Liga season, Barça are top of the table with 34 points out of a possible 36. This almost perfect start is enhanced by some outstanding goalscoring stats. They have the best record in the competition both in terms of goals for, 34, and also for goals against, 7. Second placed Atletico Madrid have scored 30 goals and conceded 8.
There is still one game to be played this weekend, Elche v Villarreal, but it is highly unlikely that either of these teams, who have 12 and 19 goals in their respective accounts so far, will be catching up with FC Barcelona.
Second best tally of the decade
The seven goals let in after the first 12 Liga games (an average of 0.58 a game) is Barça's second best record of the last decade at this stage of the season. Two season ago, they only conceded six goals in the first 12 games. Last season, the defence had been beaten 15 times at this stage.
It is not unusual for Barça to be top on both counts. The Catalans have been the top scoring team in 2 of the last 5 Liga season (2008/09 and 2012/13) and have the best defensive record in five of the same (2008/09, 2009/10, 2010/11 and 2011/12).
Unique in Europe
As things stand, there is no team in England, Italy, Germany, France or Portugal that can claim to have the best record in their domestic championship both in terms of goals scored and goals conceded.