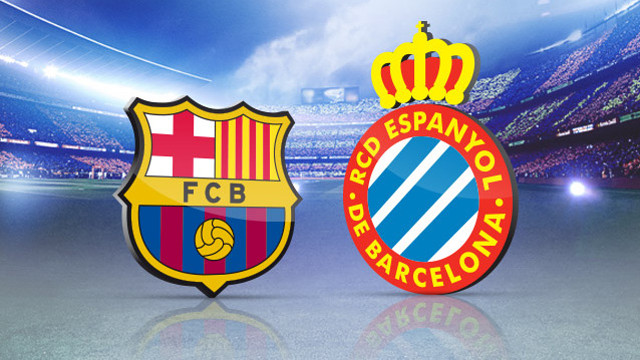 Xavi Hernández with 18, is the player still in action with most derby appearances at the Camp Nou.
Espanyol's Simao Sabrosa played in a derby for Barça 13 years ago
Below are some of the more curious facts and figures surrounding Friday's derby game
– The Barcelona derby has been played 159 times, with 89 wins for Barça, 36 draws and 34 defeats..
---
– At the Camp Nou, Barça have won 61 times, drawn 10 and lost on 9 occasions.
---
– Xavi Hernández is the player still in action who has played most times in the derby – his first at the Camp Nou was in the 1998/99 season, when Barça won 3-0.
---
– Xavi has been in the squad for all of the last 18 derby games at the Camp Nou, playing in 15 of them and scoring 4 goals. Of those 18 games, 13 ended in victory, 4 were drawn and there was just one defeat.
---
– Of the other players in the Barça squad, Iniesta and Puyol have played against Espnyol 10 times at the Camp Nou, Valdés 9 and Messi 8.
---
– Messi made his home derby debut during the 2006/07 season, scoring both of Barças goals. He has gone on to score five more against the team's city rivals.
---
– Espanyol's Simao Sabrosa played against his current side for Barça in the 1999/00 and 2000/01 seasons.
---
– In September 1999, the Portuguese winger started on the bench, whilst a year later he played the first 45 minutes in the 4-2 win.
---
– Simao is currently the Espanyol player who has made most crosses this season – 69 compared to Barça's leading crosser, Xavi with 49.
---
– 49 is also the number of shots Leo Messi has had so far this season (more than any other player in the team), against Espanyol's leading shot maker, ex-Barça striker Sergio García who has had 20.
---
–