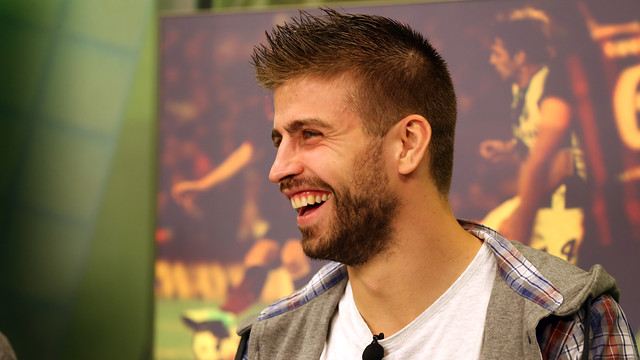 The centre back told Barça TV how pleased he is with the team for winning 11 of its first 12 league games
After beating Espanyol per 1-0, Gerard Piqué appeared on the 'El Marcador' show on Barça TV to discuss the game and the team's excellent form. "When a game or circumstances require it, you have to be practical. I know the people want us to play well and score lots of goals, but that's not always possible", he said. "Historically these are the kind of games Barça didn't win, and that cost us titles and leagues".
Demanding club
But he does understand why such big demands are made. "It's because this is such a huge club where people question things, and what they're questioning at the moment is the way the team plays" he said. "There are only about 15 really good games a year. There are days when tiredness tells more than others, and it's hard for the team. We have to keep intelligent. We're very practical. Perhaps we haven't played very, very well, but the results have still been very good".
Piqué also mentioned Real Madrid, saying "I don't like it when they compare us with the eternal rival, but imagine if all we had won in five years was one league and one cup. People would find that very hard to digest.".
Great defensive record
Barça have only conceded seven goals in 12 league games, and on this Piqué commented that "the team has learned to cope with pressure on the defence and we're not letting in many goals. That's because we're doing things right … As for myself, I'm fine, very fine, as always. It's my sixth year in the team and it's all going well. I've had a few fitness problems but I've managed to pull through".