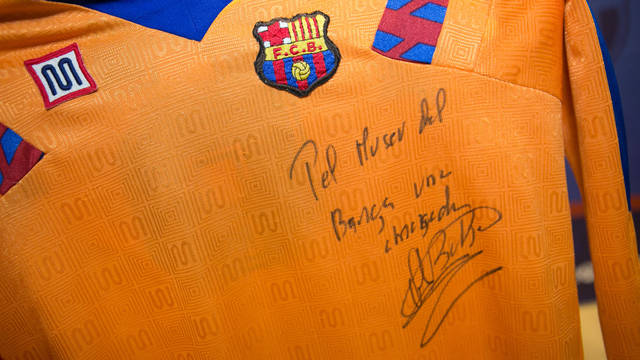 After winning the first leg 2-0, nobody was expecting Barça to have too many problems getting through to the next round
However, two goals from Hotic and a third from Goldbaeck left Barça out of the competition for 20 agonising minutes
There are still plenty of fans and players who continue to find it hard to believe that Barça pulled it off and won their way through to the next round of the final edition of the European Cup, before it changed its name to the Champions League.
Last gasp winner
The game was played on November 6th 1991 and having gone down 2.0 at the Camp Nou, the Germans went all out for a win on their home turf. After 36 minutes Hotic got the opener and four minutes into the second half, the scores over the two legs were level when he got his second. There were 40 minutes left and everything to play for. Then on 76 minutes the Dane Goldbaeck made it 3-0 and Barça were out until Bakero's last gasp header took them through on the away goals rule.
As we all know, that European campaign ended in the Club's first ever European Cup, won at Wembley against Sampdoria on 20th May 1992.