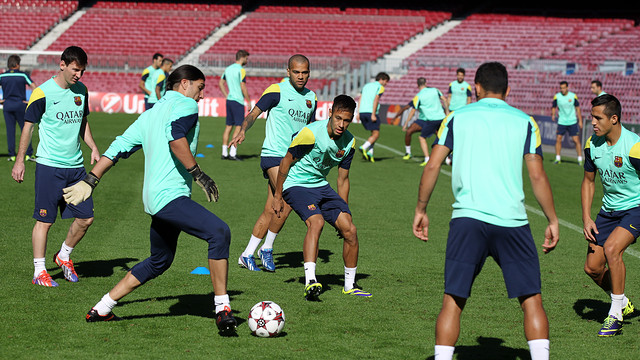 First team squad trained on Camp Nou pitch this Wednesday morning
Players staying at the Princesa Sofía Hotel until they return to the stadium at 19.00

The 20-man squad for tonight's game at the Camp Nou, had their final training session at 11-30 at the stadium this morning. It was a gentle session, as Gerado Martino put the finishing touches of his plans for the clash with Milan.
Lunch at the team hotel
At 13.30, the squad set off for the team hotel – The Princesa Sofia – where they will have lunch and rest. At about 19.00, they will then come back to the stadium for the 20.45 kick off.