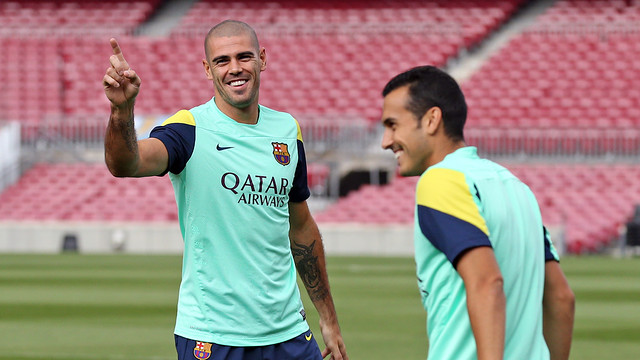 The 18-man squad plus Puyol and Oier trained this Saturday midday in the Camp Nou
At midday on Saturday, the players and coaches put the finishing touches to their preparations to receive Valladolid tonight in the Camp Nou. Puyol and Oier joined the 18-man squad for a final training session behind closed doors. The weather in Barcelona is warming up again after the storms and rainfall on Friday.
Following training, the players were taken to a nearby hotel where they will remain in the hours leading up to kick-off at 10 pm (Canal Plus Liga and GolT).