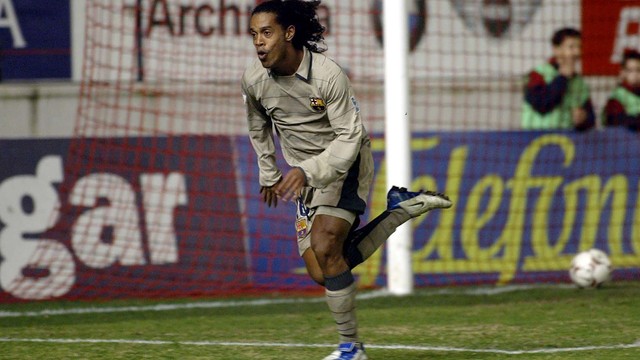 A collection of anecdotes and curiosities from Barça games in Pamplona in recent years
Barça have experienced both ecstasy and agony away to Osasuna, and here we pick six of the most memorable moments:
1993/94 season: Laudrup and Romario produce work of art
It is twenty years since Romario provided one of his greatest contributions to the Barça cause. The Brazilian and Laudrup scored a legendary goal in Pamplona. From the edge of the area, the Dane scooped the ball over the heads of the centre backs and Romario coolly volleyed the ball past a floundering Unanua to net his second of the night in a 3-2 away victory for FCB.
2000/01 season: Serra Ferrer sacked
This was a dreadful night for manager Llorenç Serra Ferrer. Liverpool had just knocked Barça out in the UEFA Cup semi-finals and then the Catalans lost 3-1 to an Osasuna team that was in the relegation zone. Sergi Barjuan, Simao and De la Peña were all sent off, and with seven games left to play, Barça were down in fifth place. The club decided to dismiss Ferrer, who would be replaced by Carles Rexach.
2003/04 season: Ronaldinho magic
Like Romario ten years before, Ronaldinho showed some more Brazilian mastery at El Sadar. Following a cleared corner, Edgar Davids flicked the ball back into the area. Ronaldinho, with his back to goal and marked by two defenders, stunned everyone by lifting ball on the turn and scoring a remarkable goal that won the game 2-1 and earned Barça three very valuable points indeed.
2008/09 season: Win in the fog
On January 11, 2009 FC Barcelona faced a cold, foggy night at the Reyno de Navarra. The visibility was atrocious, but Barça (wearing yellow) won 3-2 with goals from Eto'o, Xavi and Messi, the last two coming right at the end. Three crucial points to take Barça on their way to another title.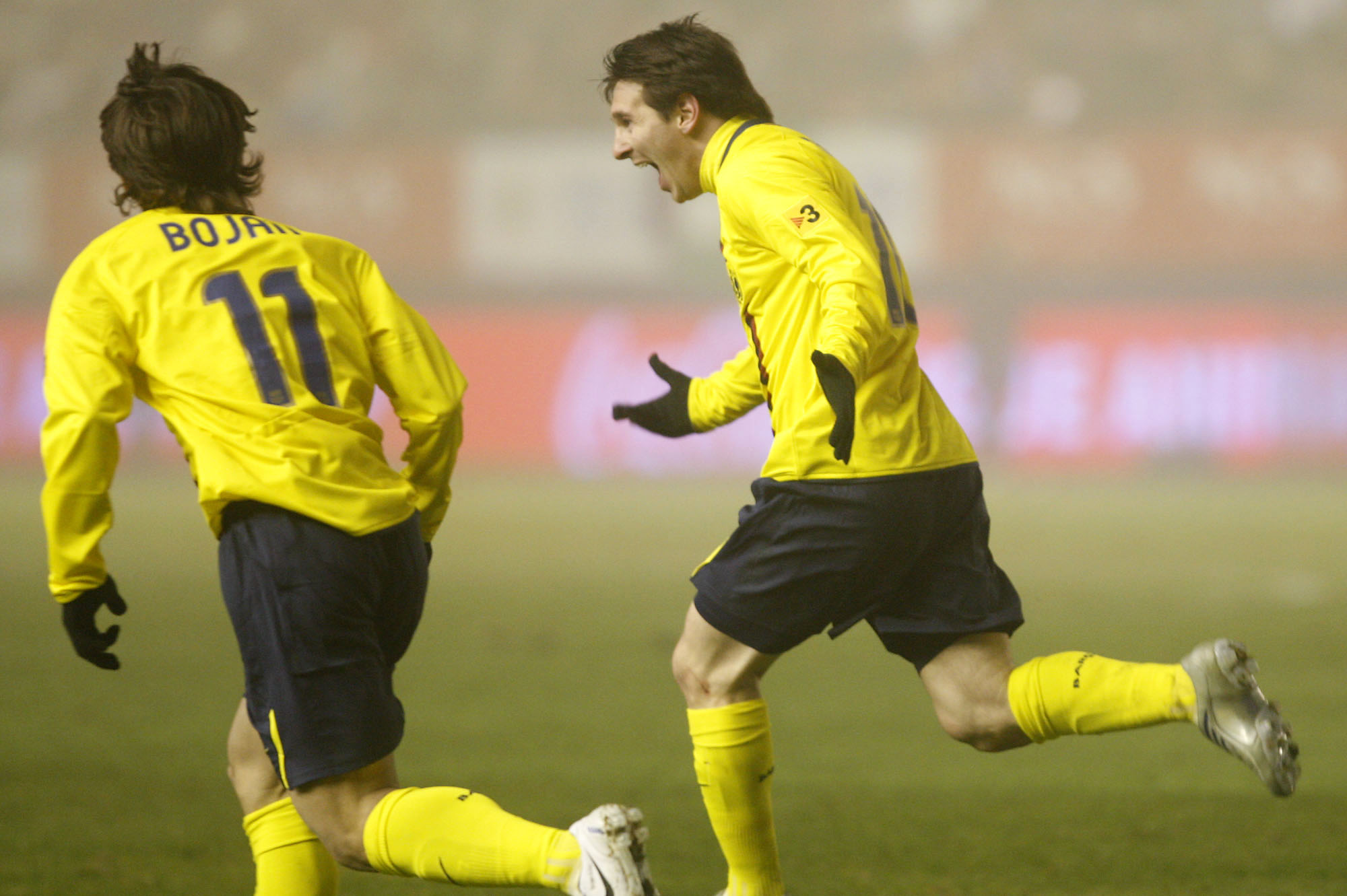 2010/11 season: Lightning trip
The build-up to the game on December 4, 2010 was extraordinary. Due to an air strike, Barça could not fly as they had planned, and at the last minute had to catch the high-speed train to Zaragoza and then go by coach to Pamplona. Pep Guardiola and his players got to El Sadar in the nick of time, and without even having time to warm up, won the game 3-0.
2012/13 season: Messi decides
The last trip to El Sadar was in the second game of last season. Tito Vilanova's Barça were losing 1-0 with 15 minutes to go, and then Leo Messi found the net twice in the space of five minutes to turn the game on its head.