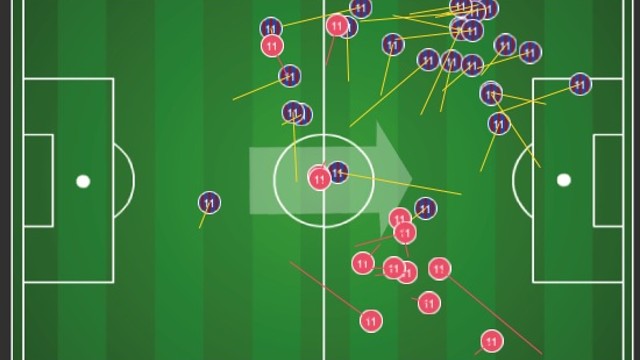 The Brazilian forward, like Romario, Rivaldo, Ronaldinho, Ibrahimovic and Villa, scored in his first Clásico
Alexis Sánchez scored his third career goal against Real Madrid
Attendance record
The 98,761 fans in the Camp Nou this afternoon broke the attendance record for the season. Up until today, the record was set in the Barça-Ajax match (4-0) in the Champions League, when 79,412 fans watched the game from the stands. 96,589 fans watched last season's Barça-Madrid.
This Saturday's Barça-Madrid saw Tata Martino on the Barça bench for the first time in a Clásico and Neymar Jr on the pitch. Here's an overview of what we believe to be the most interesting stats and facts from the game:
• Neymar Jr scored in his first Clásico, as did Romario, Rivaldo, Ronaldinho, Ibrahimovic and Villa. Piqué, Alexis and Jordi Alba also scored in their first year with FC Barcelona against Real Madrid.
• Barça's No11 has scored in his last three league matches at the Camp Nou, against Real Sociedad (4-1), Valladolid (4-1) and Real Madrid (2-1).
• Alexis, on the other hand, has scored a total of three goals against Madrid, all in the league. The first was scored in the Bernabéu and the last two in Barcelona.
• Xavi is the FC Barcelona who has featured the most times against Madrid in Club history. He's faces Los Blancos 26 times, ahead of Puyol and Migueli's 25 appearances. In all competitions, the vice-captain has featured in 38 Clásicos, only bested by Sanchís (43) and Gento (42).
• The Catalan midfielder was also the Barça player with the most completed passes (81). He's followed by Busquets (51), Messi (45) and Iniesta (44). The Madrid player with the most completed passes was Varane (43).
• Barça had the lion's share of possession with 54% to 46%. Here's a heat map of FC Barcelona's possession: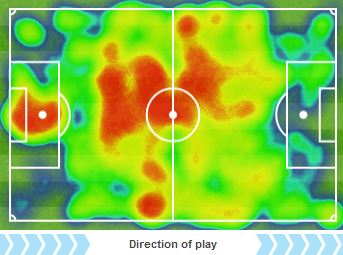 • The last 2-1 in the league against Madrid was in the first round of the competition of the 1992/93 season. Bakero, Stoichkov and Míchel got on the scoresheet.
• Barça hand't defeated Madrid for five consecutive games. The last Blaugrana victory over Los Blancos was in the first leg of the Spanish Super Cup last season (3-2). Since then, Madrid have won three times and tied once.
• This was the first time that Tello didn't suit up for a game this season. The other cut player was Bartra.