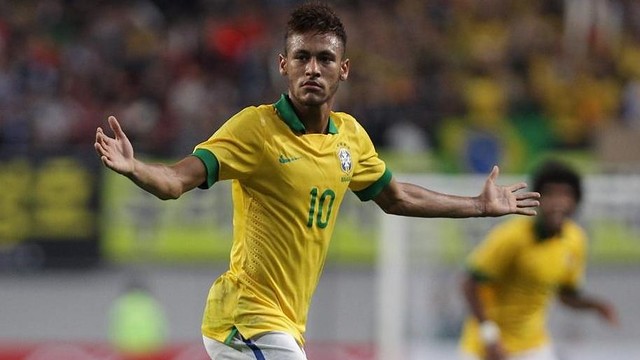 The Barça striker opened the scoring and Òscar converted a Paulinho pass to make it two
Alves and Neymar both played the full ninety against South Korea
Brazil's World Cup preparations are still on good track, and today they got the better of South Korea (0-2). Barça's Neymar Jr and then Òscar got the goals in a friendly played in Seoul.
Neymar decisive
Neymar and Alves both started a game in which Brazil threw everything they had the Korean defence straight from the kick-off. But this had the counter effect of leaving gaping spaces at the back, which the Koreans were quick to exploit to their advantage.
They say the best things come if you wait, and that was case as Neymar scored the first goal of the game in the final seconds of the half, surprising the Korean keeper with an exquisite free kick (0-1).
Brazil continued taking the initiative after the break, but were still looking vulnerable at the back. But they took their chances, while the home side did not. A wonderful through ball from Paulinho left Oscar one on one with the keeper, and he made no mistake to make it 2-0.