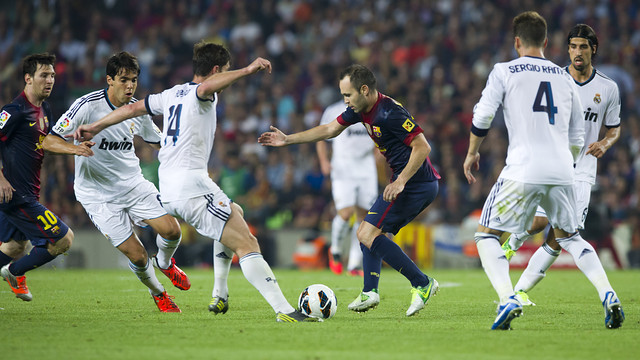 In just five minutes, the Club website received more than 12,000 applications for tickets for 'el clásico'
The sales system was overwhelmed but was quickly back on line at 12 noon

Tickets for Saturday's match against Real Madrid are selling like hotcakes. Between 10 am and 10.05 on the first day of sale, more than 12,000 different applications were made at our website. This flood of applications caused the system to collapse but normal service was resumed at 12 noon.
This level of demand exceeds even the record-breaking demand for tickets for the 2011 Champions League semi-final. Then, some 5,000 separate applications were received.
These 12,000 applications in five minutes contrast with the 10,000 that were received yesterday in 24 hours for the rest of the matches. It's clear that the 'clásico' arouses a special passion among the fans.
Tickets still on sale
Tickets are still on sale at fcbarcelona.cat and ticketmaster.es and the tickets offices will be open on Saturday. Fans may purchase a maximum of two tickets per person. Given the high demand for this match, the number of available tickets will depend entirely on the seats made available by season ticket holders who cannot attend the match ('Seient lliure').