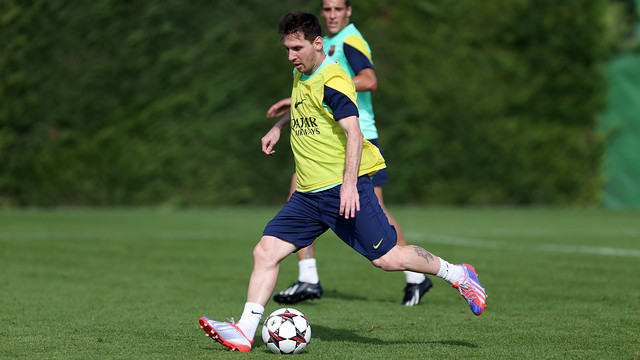 Matches against AC Milan and Real Madrid and a total of five training sessions mark FC Barcelona's week
Starting this Monday, FC Barcelona will face one of the most important weeks of the season. On Tuesday the Blaugrana will face off against AC Milan in the group stage of the Champions League, and on Saturday they will host Real Madrid at the Camp Nou for the first Clásico of the 2013/14 season. Only three points separate the Barça from Madrid.
Here's an overview of the Barça's upcoming week:
MONDAY 21
19.00 – Training session at the San Siro.
TUESDAY 22
20.45 – Champions League match: AC Milan – FC Barcelona
WEDNESDAY 23
11.00 – Training session at the Ciutat Esportiva
THURSDAY 24
18.00 – Training session at the Ciutat Esportiva
FRIDAY 25
19.00 – Training session at the Camp Nou
SATURDAY 26
18.00 – La Liga match: FC Barcelona – Real Madrid
SUNDAY 27
11.00 – Training session at the Ciutat Esportiva