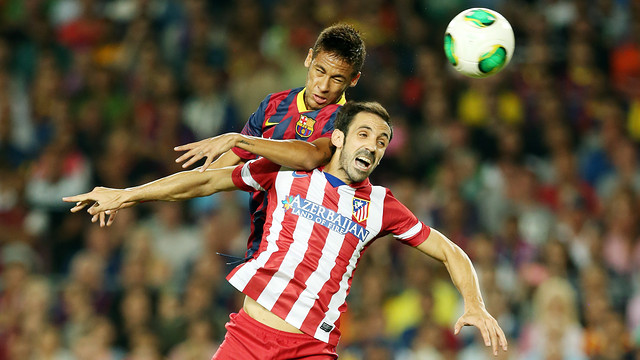 No other team has won every game in both their domestic league and the Champions League
Bayern and Arsenal come closest, with just one slip each

Barça and Atlético Madrid are setting the pace both at home and in Europe. Both clubs have won every game played to date both in La Liga and the Champions League, something no other club can claim. An incomparable nine out of nine.
Close behind
Only Bayern Munich and Arsenal come close to them. Josep Guardiola's side have won both their Champions League matches but did draw a game in the Bundesliga. The same is true of the Gunners, who lost the first match of the Premier League season, but have won every game since, as well as their two UCL games.
Other chasers
PSG can also be happy with the way their season has gone so far, with a 100% record in Europe but three draws in Ligue 1. Porto have just lost one of their two Champions League games, and have drawn one at home, the same as Real Madrid and Borussia Dortmund.
Barça ahead
If we had to break the tie between Barça and Atlético Madrid, we could use the fact that the former beat Atlético in the Spanish Supercup. Or we could recur to goal difference. FC Barcelona are +19 in La Liga and +5 in Europe, while red-and-whites are +14 and +3 respectively.