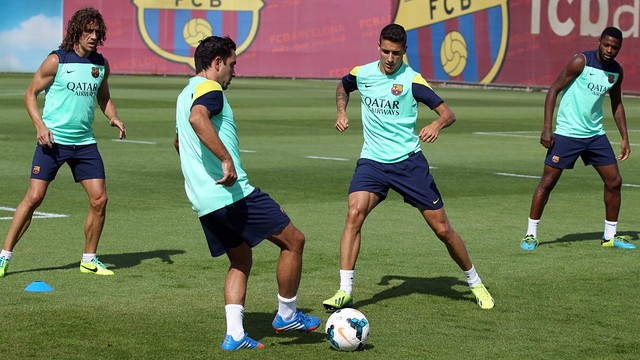 Sunday training consisted of recovery exercises for last night's team while the rest of the squad worked out at full stretch with an eye on Tuesday's league match against Celta
The players were back on the training grounds this morning following Saturday night's win against Real Madrid. However, there's no time to dwell on the victory with another important league match against Celta Vigo (10 pm) on Tuesday.
As usual, the players from last night's team enjoyed a recovery session while the remaining players worked out at a higher pace ahead of the game the team managed by former Barça star Luis Enrique. Barça B keeper, Adrià Ortolà, joined in today's session.