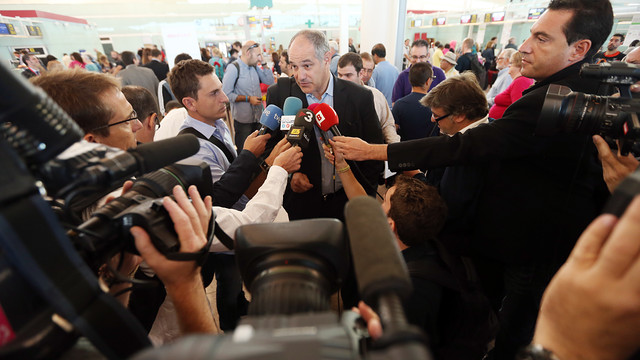 Zubi refuses to see the game as a chance for revenge for last season's defeat in Glasgow, but warned: "Celtic are very clear about how they play".

Barça are back in Glasgow for the second game of this year's Champions League group stage, following last year's 2-1 defeat at the hands of Celtic. Andoni Zubizarreta spoke to the media before boarding the plane for Scotland and insisted: "we know what to expect at Celtic Park, we know what the atmosphere will be like. Celtic are a team who are very clear about how they play".
Zubizarreta also refused to label the game as a revenge for last year's defeat and nor does he expect a similar game to last weekend's at Vallecas: "Celtic will go into this game in a completely different way than Rayo did".
Squad strong enough to cover for Messi
Leo Messi may be out for two to three weeks, but Zubizarreta believes: " playing without the best player in the world isn't what you want, but these things happen. We have a great squad and we will be using that". Zubizarreta was also asked about the Spanish League standings after this weekend's games and commented: "it's hard to play away to anyone and if you win on the road that's down to you, not your hosts' poor play. Atletico Madrid are a great team with a strong personality".