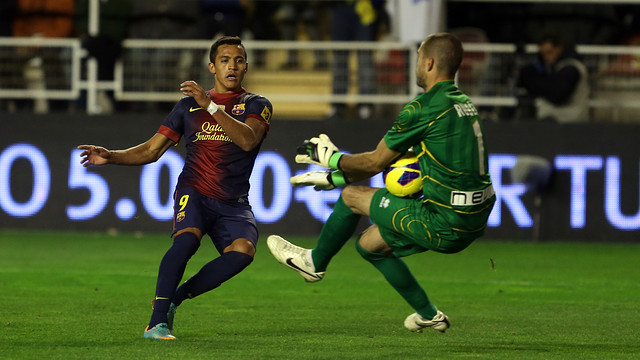 The 7-0 and 5-0 wins last time FCB were at Vallecas are no guarantee that they'll win again this time
The staff have decided to rest Sergio Busquets for this weekend's fixture

No football match has ever been won simply thanks to a team's record against the same club in previous seasons. This Saturday will be no exception (20.00, GolT and Canal + Liga), with FC Barcelona visiting Rayo Vallecano, a place where they won 5-0 last term, and 7-0 the season before that.
Rayo are not an easy team to play against, as FCB found out at the Camp Nou last season, when the Madrid based side tried to take on Barça at their own possession game and nearly got away with it, eventually going down 3-1.
19 picked
Tata Martino will be flying directly to Madrid from Argentina, where he has been attending his father's funeral, and has picked an almost identical squad to the one he used against Ajax. Only Sergio Busquets, who is being given a well-earned rest, is missing from the 19 that make the trip to the Spanish capital.

Dodgy start
Rayo Vallecano have not started the season as well as they had hoped. Paco Jémez's side have only won once in four games, and have leaked 12 goals, their worst ever start to a top flight campaign. Even so, the team that raised many an eyebrow last season is sticking faithfully to a style of football that is not too far removed from the type played by Barcelona.