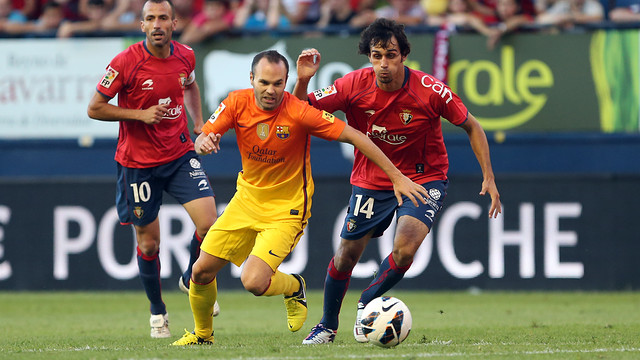 The ninth game of the league season takes Barça to Pamplona on Saturday 19
Osasuna will host FC Barcelona in the ninth game of the Spanish Liga season on Saturday October 19 at 20.00. The action from Pamplona will be screened live in Spain on Canal+.
Before then, Barça have a game in Almeria (Saturday 28 at 18.00) and at home to Valladolid at the Camp Nou (October 5 at 22.00).