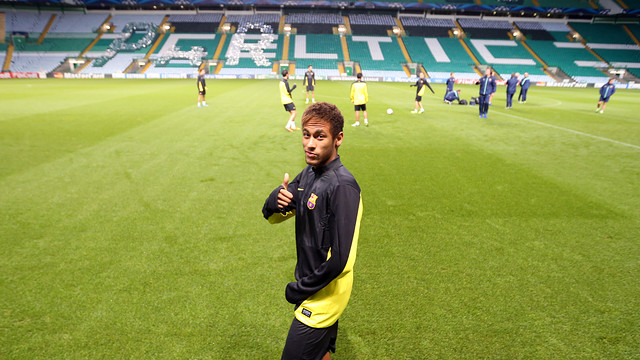 Tata Martino's trained on the pitch with will host tomorrow's match between Celtic and FC Barcelona
Nearly a year later, Barça have returned to Celtic Park. This time, however, the Blaugrana hope to avoid a repeat from last year's 2-1 defeat and come away from Scotland with a better result. The team managed by Tata Martino trained on the pitch of ahead of tomorrow's Champions League showdown.
All 21 footballers who made the trip from Barcelona participated in the session, among them Barça B players Sergi Gómez and Patric. In the 15 minutes of the session open to the press, the players conducted the usual 'rondos' and possession games.