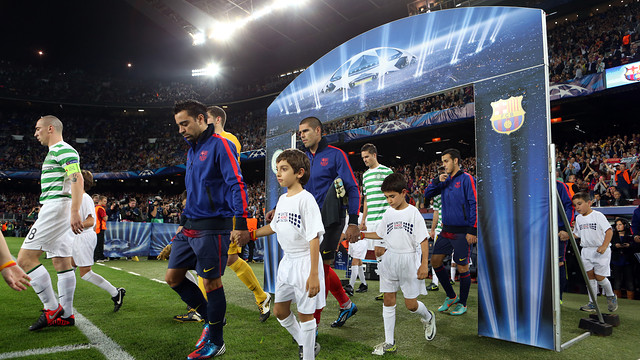 Barça and Ajax will be meeting for the first time ever in an official match, and Bojan will be returning to the Camp Nou
Barça have not lost their opening Champions League match since 1997/98

Barça open their Champions League campaign at home to Ajax Amsterdam on Wednesday. Here we look at some of the key facts surrounding the clash.
-The Ajax game will be Gerardo 'Tata' Martino's first ever in the Champions League.
-In the 2006/07 season, Andrés Iniesta scored the first goal of the tournament with a seventh minute strike against PFC Levski (2-0).
–Bojan is returning to the Camp Nou. He's currently on loan from Barça to Ajax, and is meeting his ex-colleagues for the second consecutive season after visiting the Camp Nou a year ago with AC Milan.
– Barça and Ajax have both been champions of Europe four times in the past.
–Of the last ten editions of the Champions League, including the present one, Barça have started seven as the home side and have won six of those games and drew the other.
-Since Barça played in the UEFA Cup in 2003/04, they have played in the UCL for nine consecutive seasons and haven't lost their first game once. They have won seven openers and drew the other two.
–In fact, Barça have not started the Champions League with defeat since 1997/1998, when they lost 3-2 to Newcastle at St James' Park.
–Since the tournament's name was changed to the Champions League (1992/1993), Barça have never lost their first game at the Camp Nou.
–Not since 2004/05 has a new manager failed to get off to a winning start in the competition. All of Rijkaard, Guardiola and Vilanova won their first games in charge.