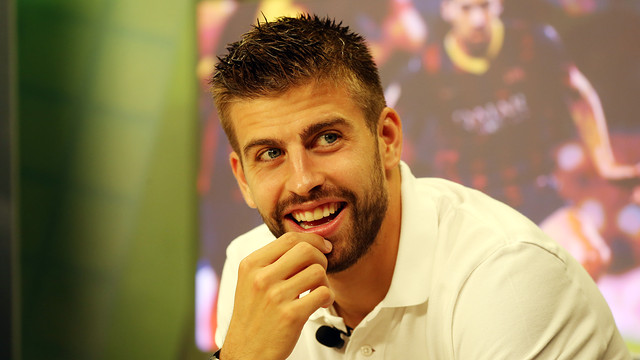 The centre back told Barça TV that he felt we saw the very best of his team against Real Sociedad, at a club where merely winning is not enough
There is a general mood of satisfaction at Barça after the 4-1 win over Real Sociedad. One of the players, Gerard Piqué, told 'El Marcador' on Barça TV that "it was game that set an example for what we want to do. We struggled at Vallecas and against Ajax, but the conditions were right this time … Perhaps that was the best of us, we constantly looked for goals. That was generally speaking a great match and against a Champions League team".
We are Barça
The defender spoke directly about the possession issue against Rayo. "What debate? We are Barça, we know how things are. Just winning is not enough. We also have to play good football, for those who didn't know."
He added that "Barça is the only club that can win 4-0 and people just look at who had the most possession. But we were aware of that statistic … You saw the best of us today, but other days things don't work out so well and we have to vary things. The more options we have, the better we'll be. That's something Tata is trying to instil, and it's very welcome".
Record chasing
At the end of the day, Barça now have six league wins out of six. "That shows we're doing well. As long as we're winning it can't be bad. As long as we're getting three points each game, we are able to talk." On a more personal note, Piqué said "I'm feeling very fit and happy", but did comment on the fact that the Liga title is still wide open. "Atlético Madrid are also up with us and it's going to be a very difficult and competitive competition" he concluded.
What debate? We are Barça, we know how things are. Just winning is not enough. We also have to play good football