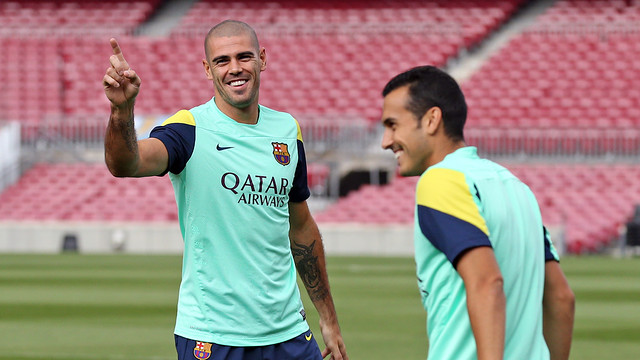 The players had one final training session at theCamp Nou this morning ahead of tonight's Spanish Super Cup second leg game against Atletico Madrid.
The 19 players in the squad for the game are spending the afternoon and evening at the NH Constanza Hotel in the city.
Coach Tata Martino led this lunchtime's final training session ahead of the second leg of the Spanish Super Cup tonight, with the 19 man squad working out at the Camp Nou.
Once the session finished, the players were whisked off by coach to the team hotel – the NH Constanza, where they will stay until returning to the Camp Nou a couple of hours before kick off.