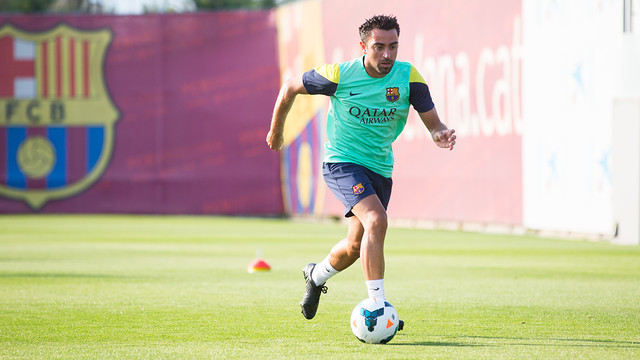 The available first team players, excluding the internationals who are with their national teams, trained this Monday afternoon at the Cuitat Esportiva
One Barça B players trained alongside the first team, Bagnack, while Pedro and Cesc focused on recovering from their respective injuries
Tata Maritno's men trained at the Ciudad Esportiva this Monday afternoon for the first time since they returned from the Asia Tour on Sunday. A total of 10 players missed the session due to commitments with their respective national teams.
The Argentinian manager is preparing his players for their Liga debut, which is scheduled for Sunday (19.00, Camp Nou). Barça B's Bagnack, who went on tour with the first team, trained alongside the 10 available first team players.
Pedro and Cesc focused on recovering from their respective injuries. It's worth noting that the forward picked up a knock to his right calf muscle in the friendly against Thailand, while the midfielder sprained his right ankle in the friendly against the Malaysian XI team.
The team will return to training on Tuesday morning, at 9.00, at the Ciutat Esportiva.