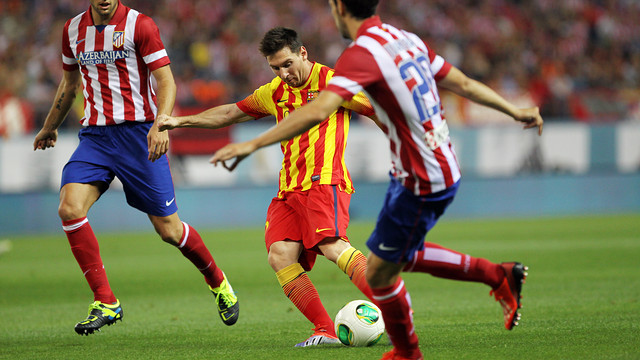 The Argentinian forward was subbed off at the break after he noticed discomfort in his left thigh
Leo Messi ceded his spot on the pitch to Cesc Fàbregas at halftime in the match against Atlético Madrid this evening. Barça's No10 was substituted as a precaution after the player noticed discomfort in his left thigh. Messi will undergo further tests this Thursday to determine the severity of the injury.
"Independently of whether it's a final or not, there's no reason to keep a player on the pitch when there's an injury or if there are physical issues that impede him from playing normally," said Gerardo Martino in the post-match press conference.