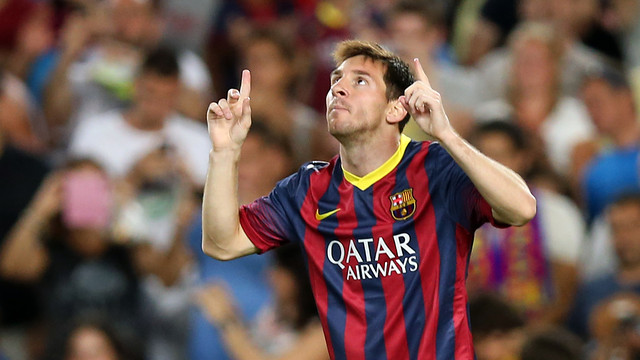 The Argentine star has won the 'sports sensation' category in the awards made by Telemundo
Leo Messi has been named 'sports sensation' of the year in the 'Tu Mundo' (Your World) awards which are given to the celebrities and programmes with the highest audience rating on the Spanish language media giant Telemundo.
The Argentine star finished ahead of Manchester United's Chicharito Hernández, boxer Orlando Cruz and the Mexican Olympic team.
The 26-year-old Leo Messi received the award at Miami's American Airlines Arena, home of the Miami Heat, winners of the NBA in the last two seasons.