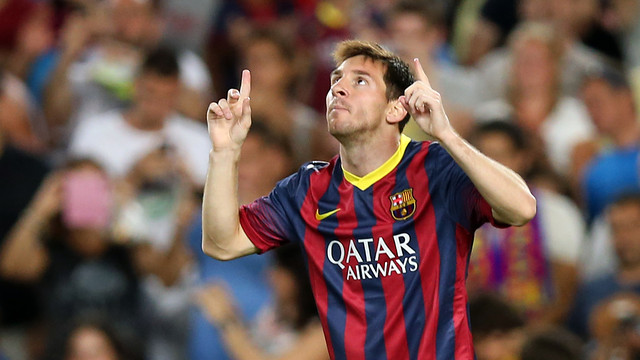 The Argentinian has been nominated three times and won the top prize in 2010/11. This year's winner will be announced on August 30 in Monaco
Andrés Iniesta took the UEFA award last year, beating Messi by just two votes
Leo Messi has been named one of the three nominees for the UEFA player of the year award 2012/13. The official announcement on Tuesday also revealed the other two candidates: Real Madrid and Portugal's Cristiano Ronaldo and France and Bayern Munich's Franck Ribéry.
53 journalists from each of the UEFA member countries will now decide which of the three gets to lift the trophy, and the result will be announced on August 30 in Monaco at the Champions League draw.
Messi's third nomination
The UEFA player of the year award is given to the best performing individual of the previous campaign. Created in 2011, the first edition was won by Lionel Messi with 39 votes, followed by his FCB team-mate Xavi Hernández with 11 and Madrid's Cristiano Ronaldo, with 3.
Last year, the Argentinian was once again shortlisted, but the top prize went to his team-mate Andres Iniesta who got 19 votes, while Messi tied on 17 with Cristiano Ronaldo.