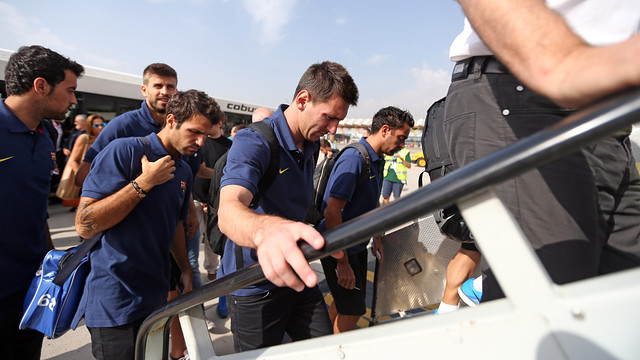 Tests have revealed that the Argentinian has bruised the femoral biceps tendon in his left thigh
It is not clear yet whether he will be fit enough to feature in this weekend's game away to Malaga
Tests have revealed that the Argentinian has bruised the femoral biceps tendon in his left thigh. The FCB Medical Services have announced that they will be monitoring the player's progress this week before deciding whether he will be fit to play on Sunday.
Off at half-time
Leo Messi was substituted at half-time in Wednesday's match at Atlético Madrid as a precautionary measure after he complained of pain after taking a nasty knock to the back of his thigh
Leo Messi played in five of Barcelona's six preseason fixtures, and also started the Liga match with Levante (7-0) and last night's 1-1 draw with Atlético in the Supercup.