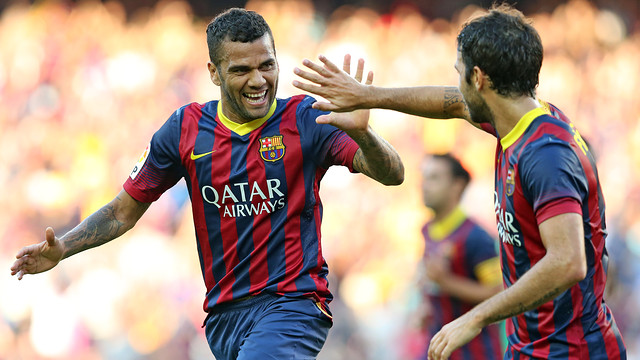 Barça equal the Club's record for goals scored in the first 45 minutes of a match at the Camp Nou
In 2001, against Athletic Club, Barça went to the break with a 6-0 lead

Tata Martino's Barça has started the season in record fashion. In the first 45 minutes of the match against Levante, the first game of the season, the Blaugrana fired for six goals and thus wrote a new page in FC Barcelona history.
Six at the break
The first 45 minutes of the first match of the 2013/14 season couldn't have gone any better for FC Barcelona. In the first 45 minutes, Barça's excellent play gave way to a nearly incredible 6-0 lead. Messi, on two occasions, Pedro, Alexis, Cesc and Xavi all got their names on the score sheet before the break.
On February 3rd, 2001, Serra Ferrer's Barça were also leading 6-0 in the opening match of the season, against Athletic Club. The scoreline at the end of the match was 7-0. The goal scorers were Luis Enrique (3), Cocu (2), Abelardo and Overmars.
Despite Barça's impressive start, Atlético Madrid are the team that have scored the most first-half goals in the history of Spanish football. In the 1956/57 season, the Colchoneros were leading 7-1 over Espanyol at the break. The match ended in 8-1 for Atlético.