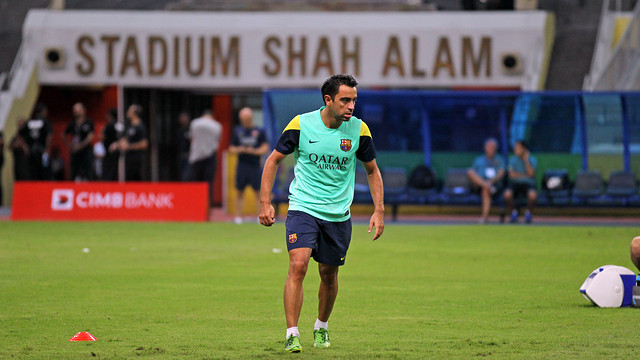 Match organisers and FC Barcelona executives met this evening and decided to change the venue for tomorrow's match due to the poor pitch conditions at Bukit Jalil National Stadium
Barça trained at the Shah Alam on Thursday, a stadium that can host up to 69,000 spectators
The match between Barça and the all-star Malaysia XI team will be hosted in a different venue. Due to the poor state of the pitch at Bukit Jalil National Stadium, the organisers and FC Barcelona executives agreed to move the match to Shah Alam Stadium.
The team trained this Friday evening at Bukit Jalil, the venue which was initially selected to host tomorrow's match against the Malaysia XI team. During the session, however, it became evident that the pitch wasn't in ideal condition for tomorrow's friendly. After the session, sporting vice-president Josep Maria Bartomeu and director of football Andoni Zubizarreta attended a meeting in which the decision was made to move the match to Shah Alam Stadium.
Shah Alam Stadium can host up to 69,000 spectators, and it's the venue where Barça trained on Thursday afternoon. Barça will also train at Shah Alam tomorrow morning before the match.