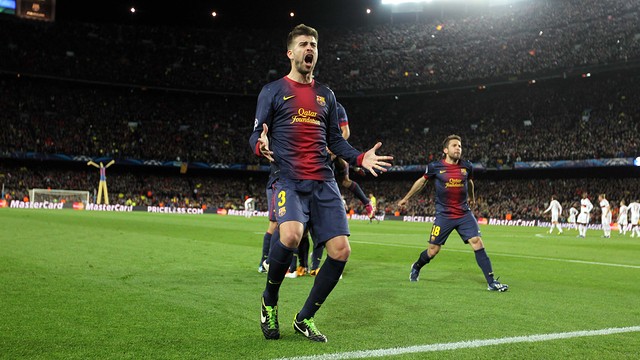 FC Barcelona, AC Milan, Ajax Amsterdam and Glasgow Celtic Glasgow have 16 European Cups between them
Barça played both Celtic and Milan last season, and lost away from home to both
Barça's opponents in Champions League Group H will be Milan, Ajax and Celtic. It's an interesting combination for a variety of reasons:
· Between them, the four clubs have 16 titles. Milan have the most, seven, while Barça and Ajax have four each. Celtic won the trophy in 1967.
· Barça and Ajax Amsterdam have never played each other in an official match. But they have frequently met in friendlies, the last time in Elche in 2004, with Barça winning 2-1.
· Despite never playing an official match, there are many historic ties between Barça and Ajax. There have been no fewer than 20 transfers between the clubs, including such major stars as Johan Cruyff, Johan Neeskens, and the De Boer brothers. The most recent case was Bojan Krkic.
· Krkic is officially on loan from Barça to Ajax, and will be meeting his former colleagues for the second season in a row, after playing at the Camp Nou with Milan last term.
· There are two other former FCB players at the Dutch club. Frank De Boer is the current first team manager and Marc Overmars is the director of football.
· Barça will be meeting two teams they already met last season, losing away to both of them. They met Milan in the second round, losing 2-0 at the San Siro before that historic comeback night at the Camp Nou (4-0). Celtic and FCB met in the groups, and the Scots won their home fixture 2-1. The game at the Camp Nou ended with the same score, but in favour of Barcelona.
· In seven of the last two Champions League campaigns, including this year's edition, Barça have started at home. Tata Martino will be in charge of his first UCL game against Ajax at the Camp Nou.
· Since Barça played in the 2003/04 UEFA Cup, they have played nine Champions Leagues in a row and have never lost the first match. They've won seven of them and drawn the other two.
· Barça returned to the Champions League in 2004/05, after one year in the UEFA Cup, and that season they also met Glasgow Celtic in the group stage.