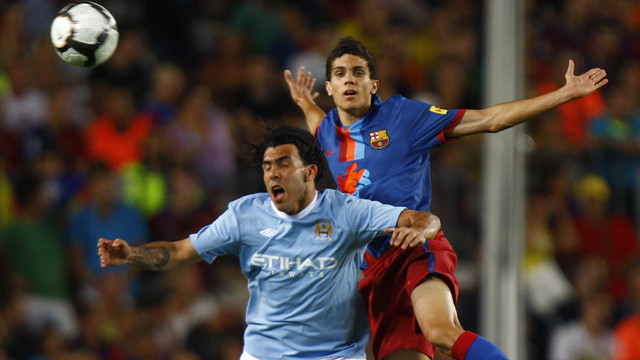 This will be just the fourth time in the last ten years that the presentation of the new squad coincides with the Joan Gamper Trophy.
Since 2009/10 the first home game of the season has been in the Spanish Super Cup or the League.

Most recent home debuts
2012 R. Societat (League)
2011 Madrid (Supercup)
2010 Sevilla (Supercup)
2009 M. City (Gamper)
2008 Wisla (Champions)
2007 Inter (Gamper)
2006 Espanyol (Supercup)
2005 Betis (Supercup)
2004 Inter (Gamper)
It's been four seasons since the team have made their home debut coinciding with the Joan Gamper Trophy, but this year's game against Santos will again see the squad presented in front of the Camp Nou. In 2009, Manchester City spoiled the party, winning the trophy with a 0-1 win.
Super Cup and league to follow
With the Gamper taking place on August 2nd this season it will happen before both the Spanish Super Cup and the start of the league, unlike last season when the 5-0 win over Real Sociedad in the league marked the team's debut at the Camp Nou a day before Sampdoria won the Gamper 0-1.
Two and three years ago it was the Spanish Super Cup which marked the start of the season – with Barça beating Real Madrid in 2011 five days before beating Naples 5-0 in the Gamper, whist seeing off Seville the year before and then beating Inter 3-1 on penalties after a 1-1 draw in the Gamper.
Fourth time in ten days
This will be the fourth time in the last ten years that Barça have debuted at home in the Gamper, with the City game preceded by two games against Inter 5-0 in 2007 and 2-1 in 2004.
Tickets FCB v Santos