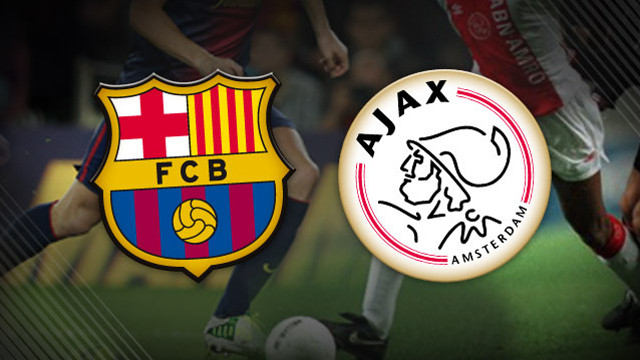 Over the last 30 years, 20 players have moved between Barça and Alax
Amongst the most famous were Johan Cruyff, Johan Neeskens, the De Boer brothers and Jari Litmanen
Bojan Krkic, who's joining the Dutch club for a year on loan, is the latest player to move between the two clubs.

Amsterdam and Barcelona are two cities which have been connected through football for the last 30 years, with a total of 20 players having worn the two teams' colours, with big names such as Johan Cruyff and goal scorers such as Patrick Kluivert or Zlatan Ibrahimovic amongst the list.
First moves in the 70's
Johan Cruyff was in fact the first to wear both shirts, moving to Barça in 1973 after making his mark in the great Ajax team of the early 70s. Later on, Cruyff managed the Dream Team and his son Jordi – who played with Ajax's youth teams till 1988 – also came to the Club, where he stayed till 1996 . A year after Cruyff came to Catalonia, his fellow Dutch legend left Ajax to join him at the Camp Nou.
Witschge the third to make the move
It took another 15 years until another Dutch player – Richard Witschge -moved from Ajax and played at the Camp Nou for two seasons before returning to Amsterdam.
Big influx in 1990s
The end of the 90s saw the biggest influx of Dutch players att he Club, when coach Louis Van Gaal brought Winston Bogarde, Frank and Ronald de Boer, Michael Reiziger and Patrick Kluivert, who had all played at Ajax, like the Finnish star Jari Litmanen. In 2000 Marc Overmars was signed and in 2004 Edgar Davids put in a brilliant six months under Frank Rijkaard.
More recently, Maxwell and Zlatan Ibrahimovic, who had both played at Ajax, joined the Club.
Reverse Journey
The number of players who made the reverse journey is fewer: Michael Laudrup, who was at Barça till 1994, was the first when he joined Ajax for the 1997/8 season, and he was followed by Roger Garcia, Gabri, Oleguer Presas and the on-loan Cuenca. Bojan Krkic's move last week is just the latest in a line of links between the two great European clubs.