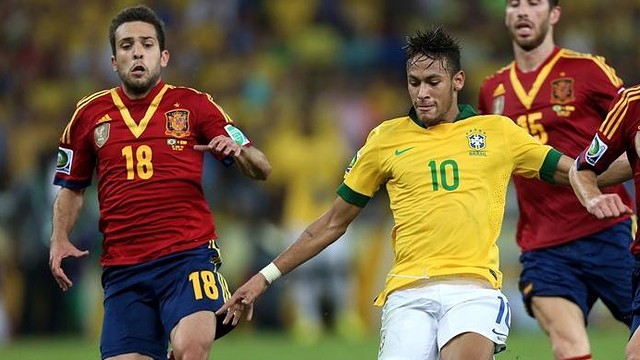 Both surgeries were scheduled to take place after the conclusion of the Confederations Cup
Neymar will undergo his surgery in Rio de Janeiro and a member of FC Barcelona's Medical Services will be present, while Jordi Alba will undergo surgery in Catalonia
Neymar Jr and Jordi Alba will undergo tonsillectomies this Friday. Both surgeries were scheduled to be preformed after the conclusion of the Confederations Cup.
Neymar will undergo his surgery in Rio de Janeiro and a member of FC Barcelona's Medical Services will be present, while Jordi Alba will undergo surgery in Catalonia.
The estimated time of recovery is about ten days.