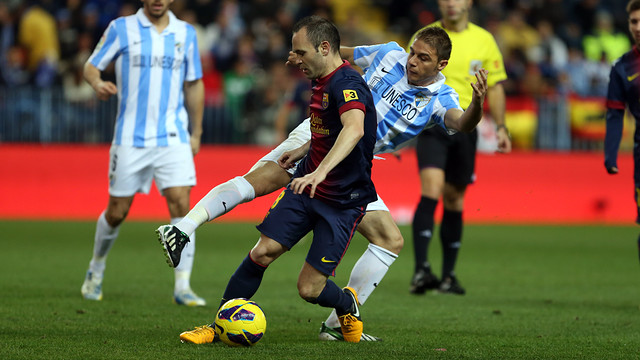 All next season's games including the Real Madrid games to be announced today
Barça will also receive the league's Fair Play Award for last season
The draw for the 2013/14 La Liga fixtures will take place at 11.00 this morning at La Ciudad del Fútbol in Las Rozas during the Assembly of the Federació Espanyola de Futbol (RFEF). The league campaign is due to start on August 17th 2013 and end on May 18th 2014, with the 2014 World Cup Finals due to be held in Brazil next summer.
Two games the whole footballing world will be waiting to find out the date of are the games between Barça and Real Madrid, which last season were played on 7 October (week 7) and 2 March (week 26).
The second division fixtures will also be announced – the competition is due to end on June 8th 2014.
Fair Play Award
FC Barcelona will receive the Fair Play Award fpr the third straight season, after Tito Vilanova's side picked up fewer cards and suspensions than any other in the competition, finishing with 74 points, ahead of Valladolid (88 points) and Real Sociedad (102 points).
This will be the fifth time Barça have picked up the award: the first time was in the 2005/06 season, then again in the 2008/09 campaign before winning the award in each of the last three seasons.