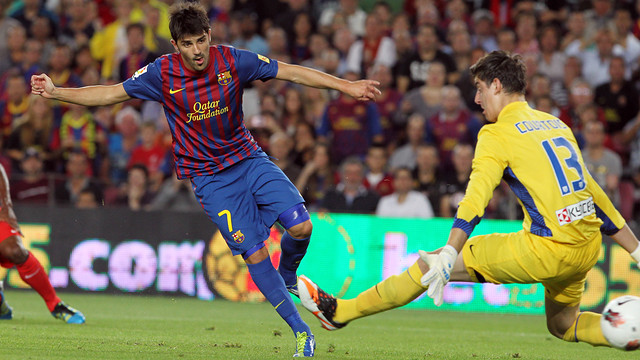 The two clubs have reached an agreement in principle
The deal will be worth a maximum of 5.1 million Euros, with Barça reserving the right to 50% of any sell on fee
FC Barcelona and Atletico Madrid have reached an agreement in principle for the transfer of David Villa.
The deal is set to bring Barça a maximum of 5.1 million Euros, with 2.1 due this season, 2 more if Villa stays at Atletico next year and another million should he be at the Madrid club the season after. Barça also reserve the right to 50% of any sell on fee in the future.
Villa, who joined Barça in the summer of 2010, has played 119 times for the Club, scoring 48 goals: 33 in the Spanish League, 8 in the Champions League, 6 in the Spanish Cup and 1 in the Spanish Super Cup.
One of Villa's first games with his new club could be against Barça in this season's Spanish Super Cup between last season's league and cup winners.