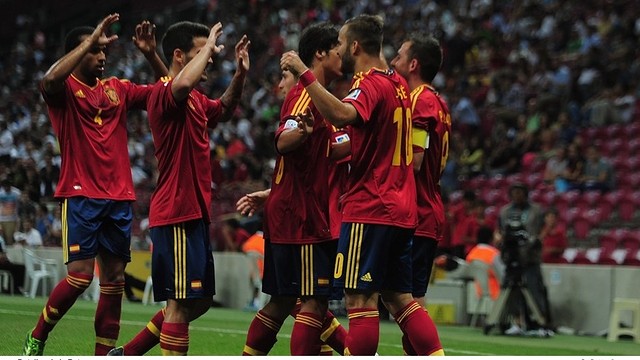 The Barça forward watched the match against France from the bench
Spain closed out the group stage of the U20 World Cup with a victory over France. The 2-1 win allows Julen Lopetegui's team to finish top of Group A. The forward Gerard Deulofeu, the only Barça player named to the squad against France, watched the game from the bench. The match was won thanks to strikes from Alcácer (min 23) and Jesé (min 56), Vion scored for France (min 91).
With this evening's victory Spain go on to the knock out round with a perfect record, as they defeated the United States, Ghana and France in the group stage. Deulofeu scored a brace against the USA and played 90 minutes, against Ghana the Blaugrana played 74 minutes and in the third match he didn't enjoy any playing time.

Cá and Ié's Portugal through to the next round
The Barça B players, Agostinho Cá and Edgar Ié, qualified for the round of 16 of the U20 World Cup as leaders of Group B. Portugal defeated Cuba by 5-0 this evening, but neither of the players featured in the match.